Allee Willis' Kitsch O' The Day – Billie Jean King "Queen Of Tennis" Sun Socks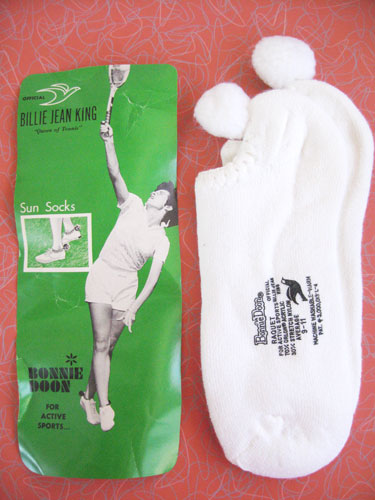 These little socklets were made by Bonnie Doon in 1972 after Billie Jean won her fourth Wimbledon win and became the first female athlete to win $100,000 in a single year. Billie Jean was one of the first female athletes ever to stack up endorsement deals, the first being Alice Coachman, an African American athlete who won a track and field gold medal in the 1948 Olympics and snagged a deal with Coca-Cola.
I know I missed the Wimbledon Woman's Finals by one day but I would have been remiss had I not featured the death defying peanut butter and bacon hot dog recipe yesterday for the 4th. These Billie Jean sun socks soak up all the foot gunk produced pounding the court as well as all the toxins sweating out after an indulgent hot dog feast.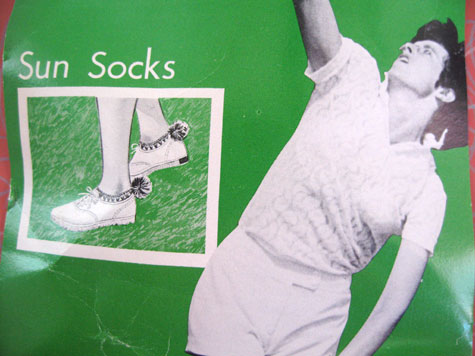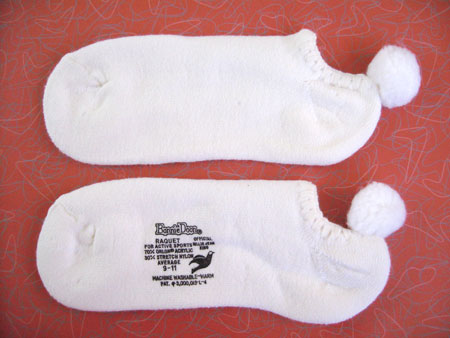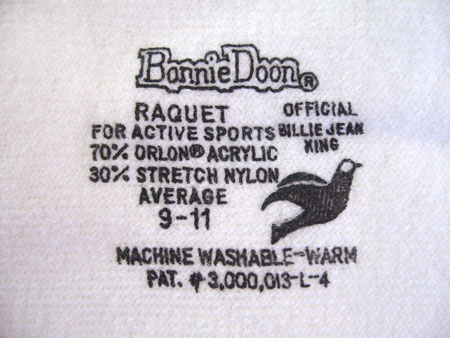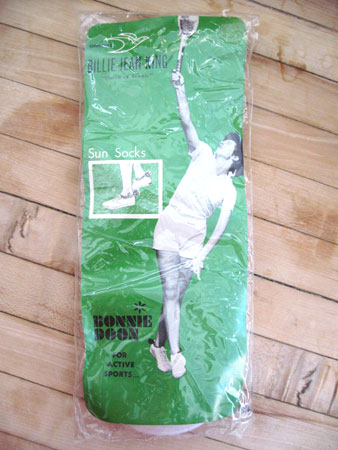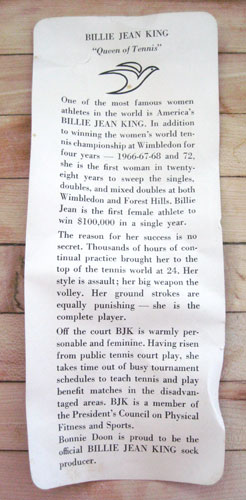 Categories:
Clothes
,
Kitsch
,
Kitsch O' The Day
,
Memorabilia
,
Products
,
Sports
Tags: Allee Willis, Billie Jean King socks, Kitsch, Kitsch O' The Day
| | | |
| --- | --- | --- |
| Share this page. | | Subscribe to the blog. |
| | | |
Protected under a Creative Commons license
One Comment