Allee Willis' Kitsch O' The Day – Party Photos from The Allee Willis Museum Of Kitsch Grand Opening Party #1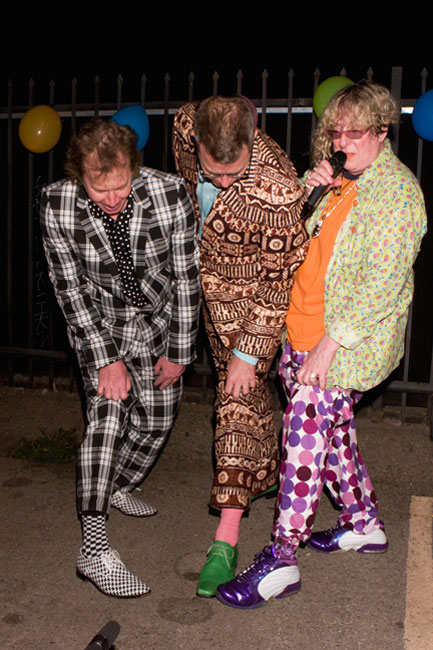 The response to awmok.com has been insane, beyond my wildest and most hopeful expectations both from the press and from the public who has been contributing so much mindboggling Kitsch to the museum it staggers even this ol' aKitschionado. Once I get through party #2 tonight at Ghettogloss, the cap to the end of a glorious week of Grand Opening festivities, and taking the physical display down tomorrow and setting everything back down in my house and studio I hope to properly document what has truly been one of the most thrilling weeks of my life not to mention events in my career. I know the nature of the Internet is to post these things immediately but it's all part of a massive, organic, oozing project of connections to me and I don't want to just slap up a bunch of photos and thoughts online without giving them their proper creative do. So enjoy some photos from party #1 now, have a chocolate milk or Kool-Aid on me, and know that much, much, much, much more is to come.
Please also proceed directly to AWMoK.com to see some of the glorious submissions to the Museum. Remember, it's the beginning of what I hope will become a great social network so don't be shy. The people there are very cool and they're showing and talking about some really crazy, cool stuff.
Xx, Your hostess/curator/ Kitsch luv'r, Allee
Categories:
Forgot to Categorize
,
Hollywood
,
Kitsch
,
Kitsch O' The Day
,
Party
,
People
Tags: Allee Willis, Allee Willis party, Kitsch, Kitsch O' The Day
| | | |
| --- | --- | --- |
| Share this page. | | Subscribe to the blog. |
| | | |
Protected under a Creative Commons license