Allee Willis' Kitsch O' The Day – An UNBELIEVABLE 21st Night Of September!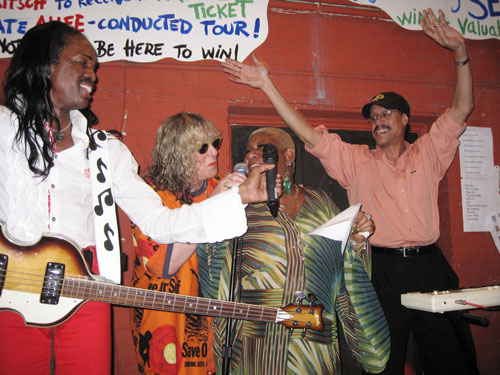 Yes, it was the opening line of my very first hit and it was the greatest way ever to celebrate the opening of The Allee Willis Museum Of Kitsch with bad karaoke versions of the song and have Verdine White and Larry Dunn, original members of Earth Wind & Fire who played on "September" and every other EWF classic, back up me and Luenell, the hysterical hooker from Borat, on a $39 1981 Casio MT-65 and a 1965 knock-off Apollo bass. We proceeded straight into "Boogie Wonderland" with hundreds of people in attendance at Ghettogloss singing along. It was that scrumptious combination of the very highest form of the art smashed together with the very lowest that made this aKitschionado's heart spinnnnnnnn out of control!
I'm racing out now to my good friend and collaborator, Dave Koz's, ceremony to get his star on The Hollywood Walk Of Fame and I won't get THE photographs from the party til tomorrow (and God knows when I'll get to editing the video but I will) so I'm throwing a few up now as bait to come back for more.
Al Yankovick, me and Luenell: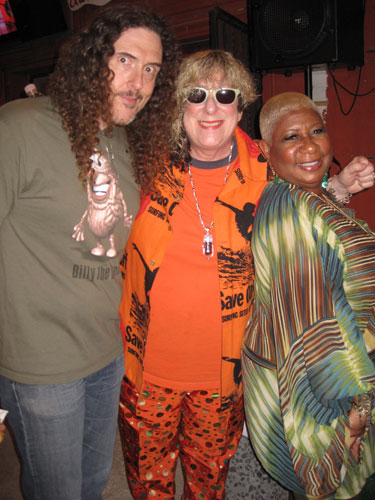 With Real of VH-1′s Real Chance Of Love, to which I co-wrote the theme song: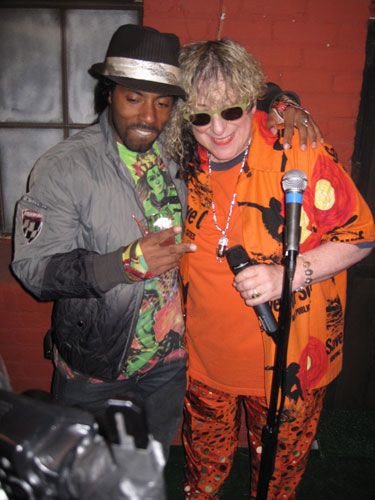 A very pregnant Lisa Loeb, a not at all pregnant me and Verdine White: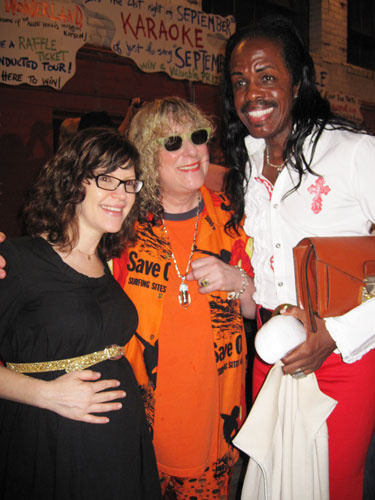 Auctions of stunning Thrift Shop Art occurred throughout the evening: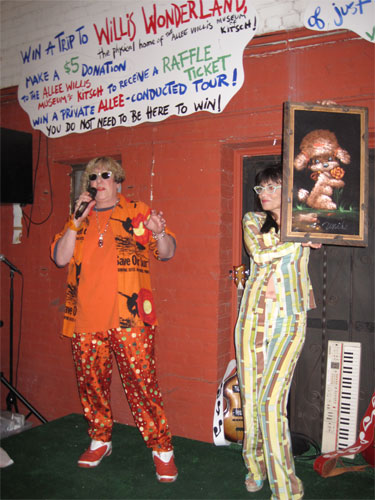 Many guests dressed appropriately for the evening: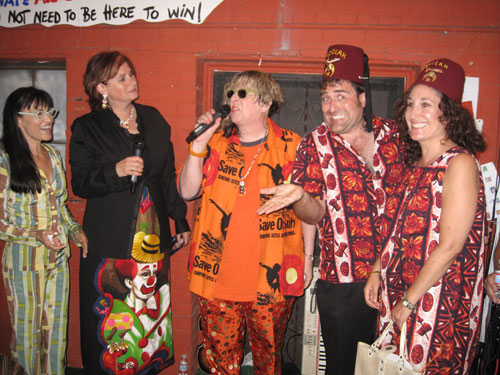 Wayyyyyyyyyyyyyyy more to come…
Categories:
Party
,
People
,
September
| | | |
| --- | --- | --- |
| Share this page. | | Subscribe to the blog. |
| | | |
Protected under a Creative Commons license
3 Comments