Allee Willis' Kitsch O' The Day – 1950′s Ponytail Eyeglass Case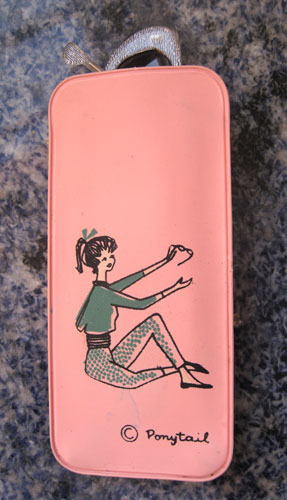 Don't even ask how many Ponytail products I had as a kid because not only did I have a ponytail on my head that I thought made me look like the Ponytail girl but I had the diaries, dictionaries, deskettes, jewelry boxes, record totes and anything else that had the Ponytail girl on it.
My dictionary was powder blue and the deskette, a flat binder that opened to reveal slots for paper, pencils and envelopes, was red. But nothing touched my heart and made an indelible stamp on my aesthetic sense forever like the powder pink on the glass case here. Just looking at the pink Ponytail gal poking up in my bucket bag when I went to look for my milk money was enough to keep me happy all day. And since then that same pink has been all around me, from my house to my '62 Corvair to anything else I love that I have a choice of color in.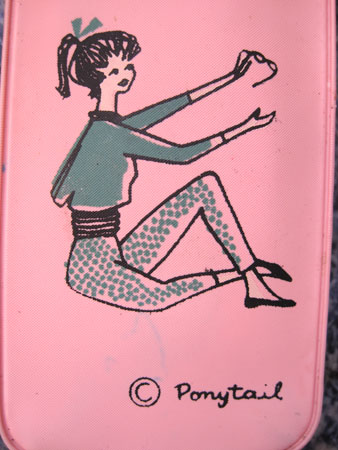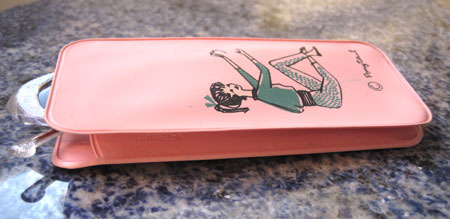 Categories:
Accessories
,
Kitsch
,
Kitsch O' The Day
,
Memorabilia
,
Products
Tags: Allee Willis, Kitsch, Kitsch O' The Day, Ponytail eyeglass case
| | | |
| --- | --- | --- |
| Share this page. | | Subscribe to the blog. |
| | | |
Protected under a Creative Commons license
One Comment