Allee Willis' Kitsch O' The Day – "Like, Man, Lend Me Your Ear" Beatnik Statue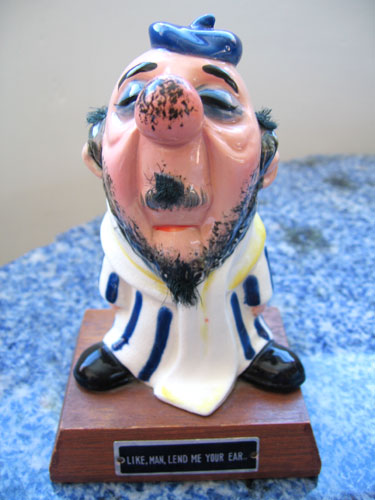 I collect anything Beatnik, especially when the colloquialisms of the day accompany it. "Like, man, lend me your ear" was in heavy rotation circa 1956, printed on bed sheets, stationery, statues and any other kind of collectibles that could be pushed on the burgeoning newly liberated teen and young adult crowd.
This guy has a "real" mustache and goatee, the kind of furry, feathery stuff they stuck on cats and other ceramic animals in the '50s and '60s. But what's all those black whiskers on his nose?!
Also not sure why the ceramicist portrayed him as an old bald man as the Beat generation represented all that was rebellious about youth. But this incongruity kicks it up a notch on the Kitsch scale so I'm not complaining.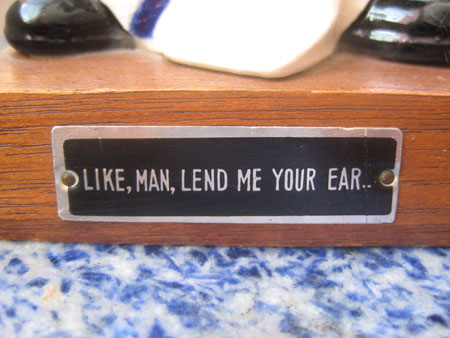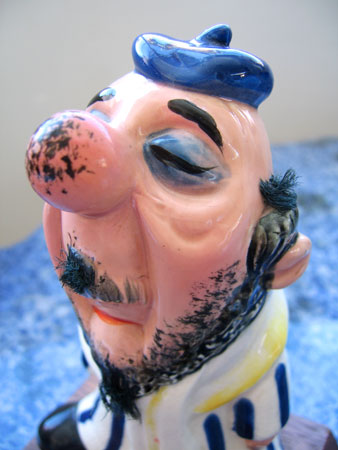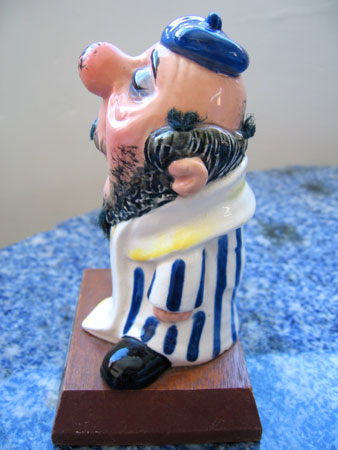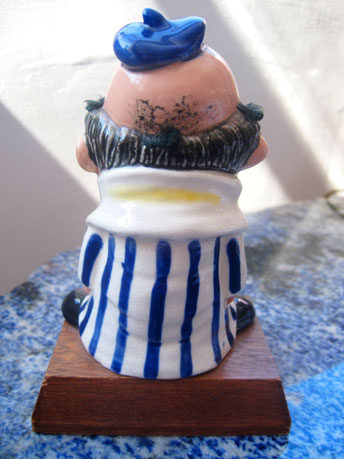 Categories:
Accessories
,
Hats
,
Kitsch
,
Kitsch O' The Day
,
Memorabilia
,
Self expression
Tags: Allee Willis, Beatnik, Kitsch, Kitsch O' The Day, Like Man Lend Me Your Ear
| | | |
| --- | --- | --- |
| Share this page. | | Subscribe to the blog. |
| | | |
Protected under a Creative Commons license
One Comment