Allee Willis' Kitsch O' The Day – Ebony Classics Christmas Cards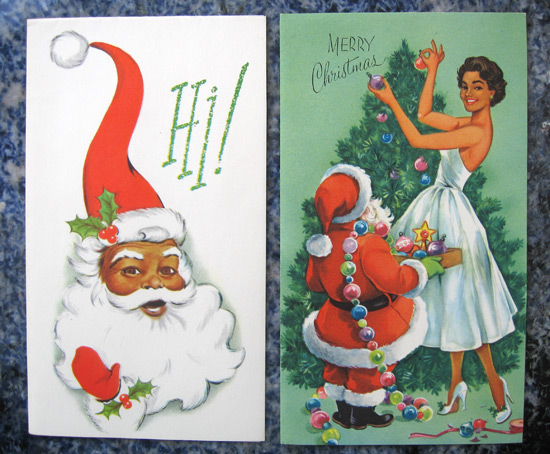 This "Imperial Collection" of African American Christmas cards was a rarity in the 1950s, hard-to-find among the rows of their Caucasian counterparts on drugstore and card shop shelves. Other than the depictions of Black Santas and elegantly garbed Ebony Classic ladies, these cards are especially generic with greetings like "Taking time out to stop and say: "Hello there! And hi! Merry Christmas and a happy and bright New Year!".
Made by Colortone Originals of Mount Vernon, New York, the set contains 16 "Selected Christmas Cards with Envelopes". Eight unique designs (of which I only have six), two cards of each.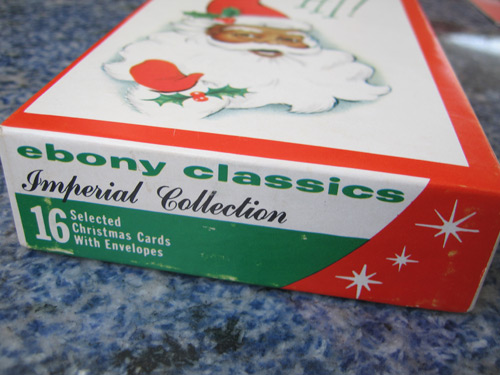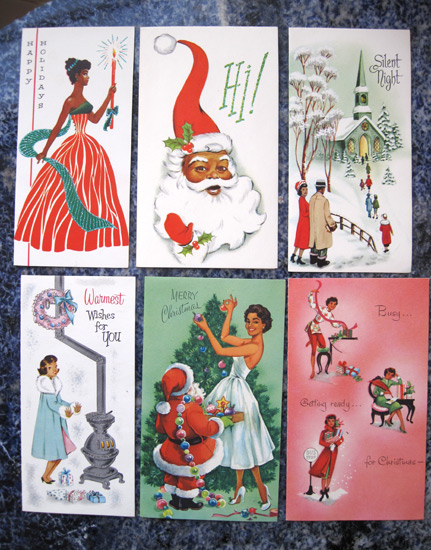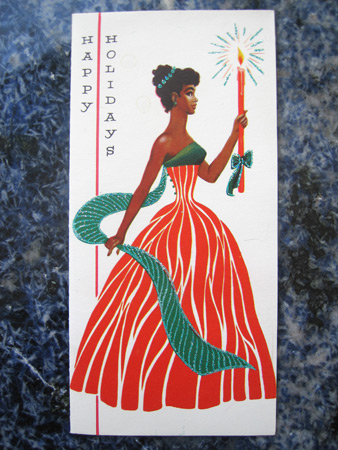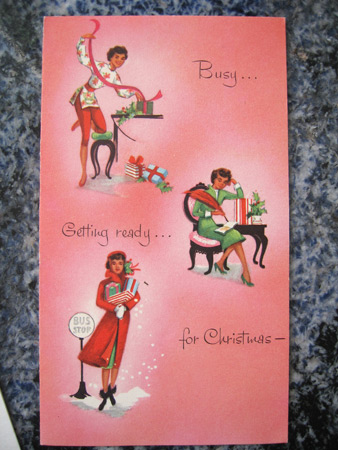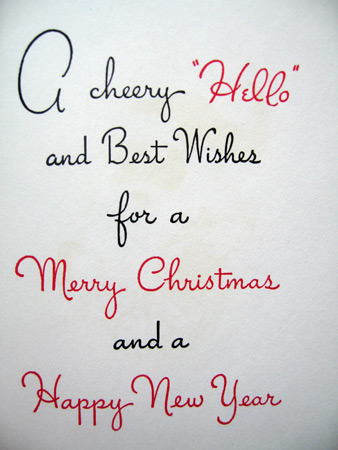 Categories:
Afro
,
Clothes
,
Holidays
,
Kitsch
,
Kitsch O' The Day
Tags: Allee Willis, Ebony Classics, Ebony Classics Christmas Cards, Kitsch, Kitsch O' The Day
| | | |
| --- | --- | --- |
| Share this page. | | Subscribe to the blog. |
| | | |
Protected under a Creative Commons license
5 Comments