Allee Willis' Kitsch O' The Day – 1950′s Academy Award Screen Stars Stamp Album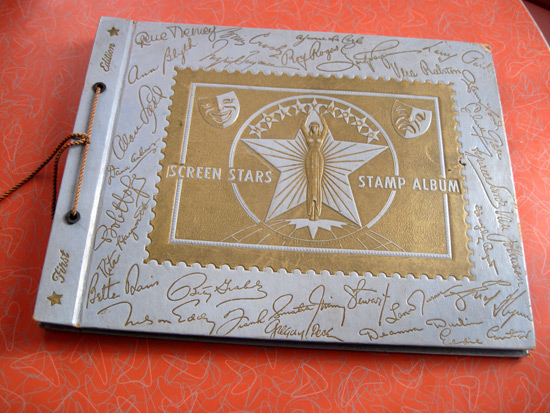 This is an amazing movie find, especially for a stamp collecting movie nut (which I'm not but I can appreciate the passion). Sixty pages of blank squares, each ascribed with the name of a 1920′s – 50′s star, from Academy Award winners to TV stars, "The Young Set", International stars, World-Famous Women, Animal stars, Shootin' stars (Western), Symphony stars, Singing stars, Comedians and every other category that Hollywood could possibly subdivide itself into.
The Screen Stars Photo Album was made in 1955 by the Harlich Manufacturing Co. of Chicago and approved by the National Poster Stamp Society with "All Rights to Screen Star Stamps and Stamp Albums fully protected by Hollywood Star Stamps, Inc. in cooperation with the Stars, Studios And Motion Picture Relief Fund, Inc.".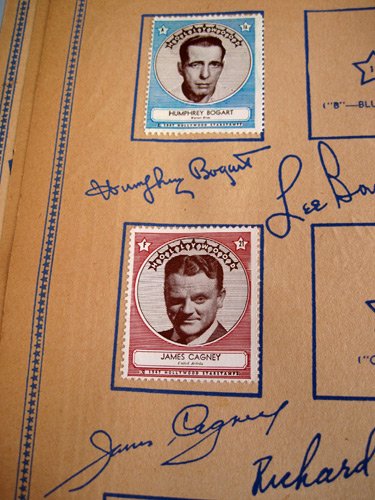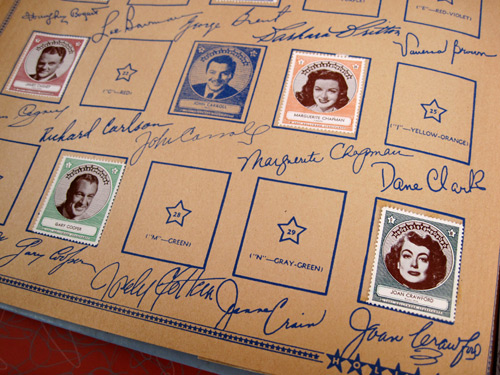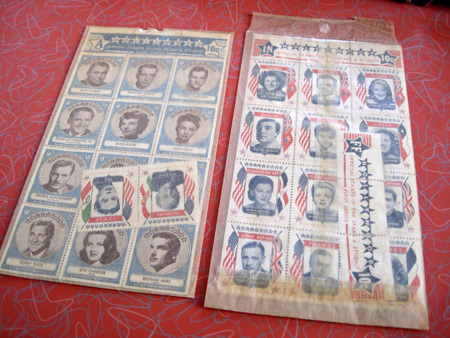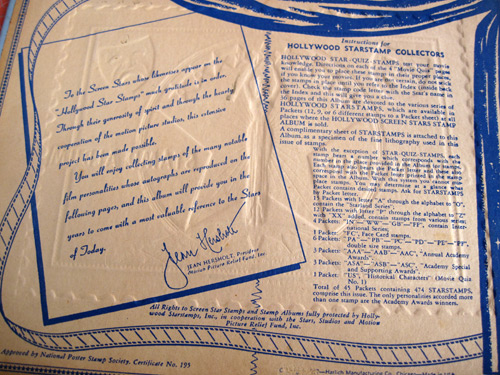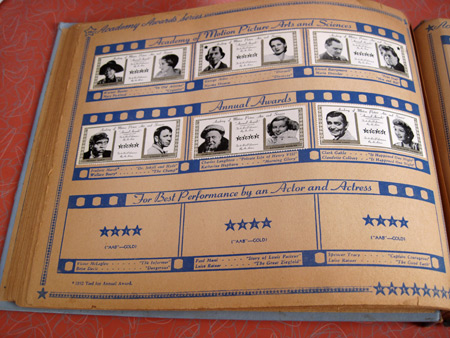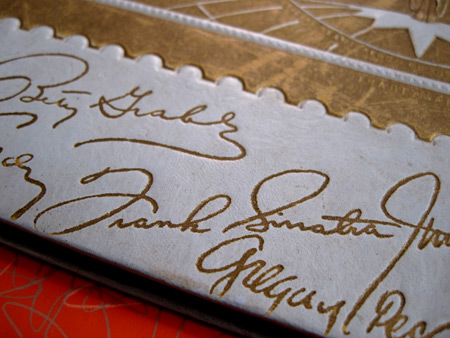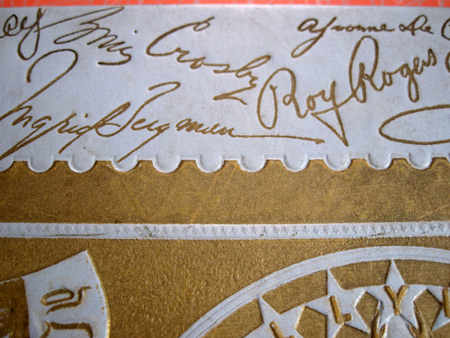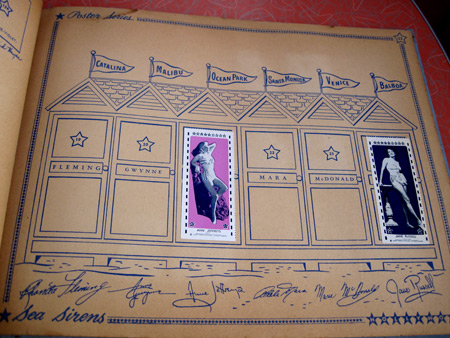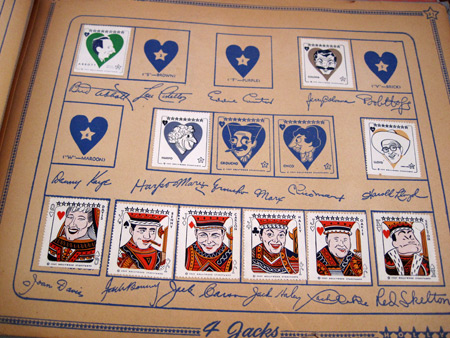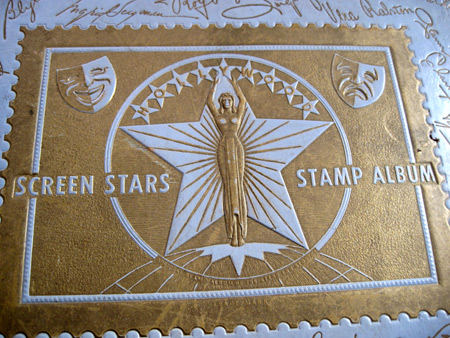 Categories:
Awards
,
Celebrity
,
Crafts
,
Dance
,
Film
,
Hollywood
,
Kitsch
,
Kitsch O' The Day
,
Memorabilia
,
Music
,
TV/Radio
Tags: Allee Willis, Kitsch, Kitsch O' The Day, Movie Stars, Screen Stars Stamp Album
| | | |
| --- | --- | --- |
| Share this page. | | Subscribe to the blog. |
| | | |
Protected under a Creative Commons license
12 Comments