Foodland of Albertville Alabama (that's the full name of the grocery store) snapshots last week.
Gallons of JFG Real Mayonnaise, Blue Plate CONCENTRATED BBQ sauce, Pickled Smoked Sausage, Cheddar Cheese Sauce, La Morena Sliced Green Pickled Jalapeños:
What Allee has to say about this:
These photos kill me. Close-ups of hometown favorites, most foodstuffs of which I've never even heard of, are fascinating to behold. Although it's hard to single out favorites I'd have to say Game Tame, the ever popular pigs feet, the Army size jug of mayonnaise that goes bad after six days and, perhaps my favorite, pickled rope baloney. I almost hate to leave anything else out but those are the immediate standouts. Is the baloney just like a big long uncut sausage?
Pickled Rope Baloney is an excellent name for a band.
I'm not a big traveler but it's photos like these and others you've submitted from your neck of the woods that would get me on a plane faster than even opening a jar of Pickled Rope Baloney, which anyone who knows me well knows I would unscrew immediately.
Fischer's Pickled Rope Balogna, pickled smoked Jalapeno, sliced Jalapeno: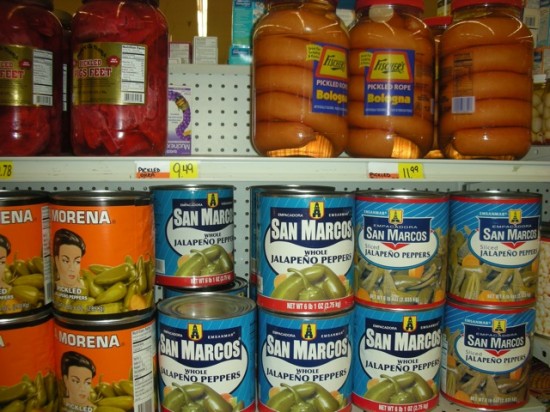 Top shelf: fresh pickled eggs, bottom shelf: Juanita's Mexican Style Hominy: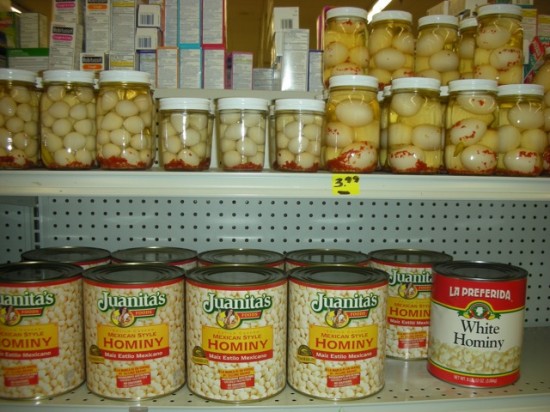 Fischer's Pickled Rope Bologna, Great for Camping and Picnics: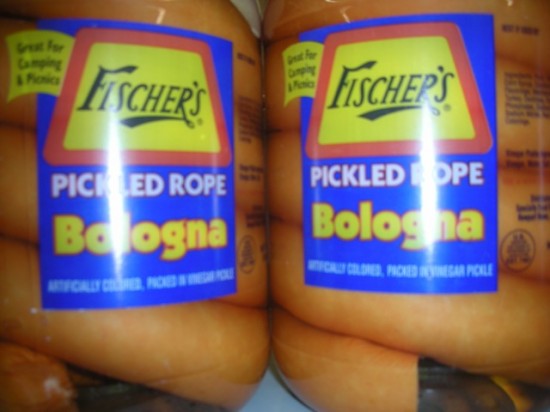 Matt & Dana's Pickled Pigs Feet, Artificially colored in vinegar pickle: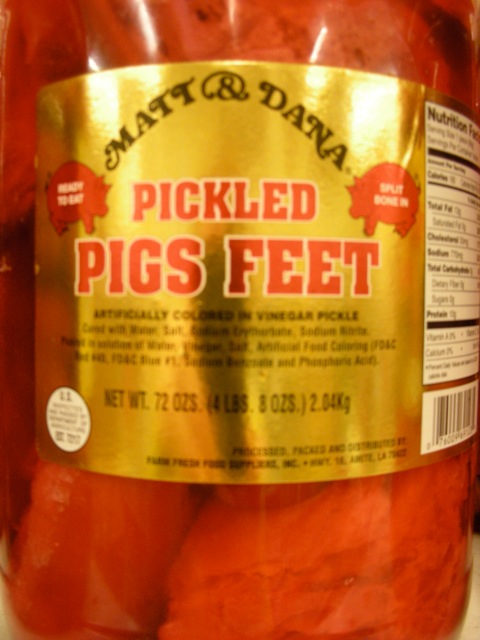 Spicy Pickled Smoked Sausage, Made with Pork, Liquid Hot Sauce and Louisiana Peppers: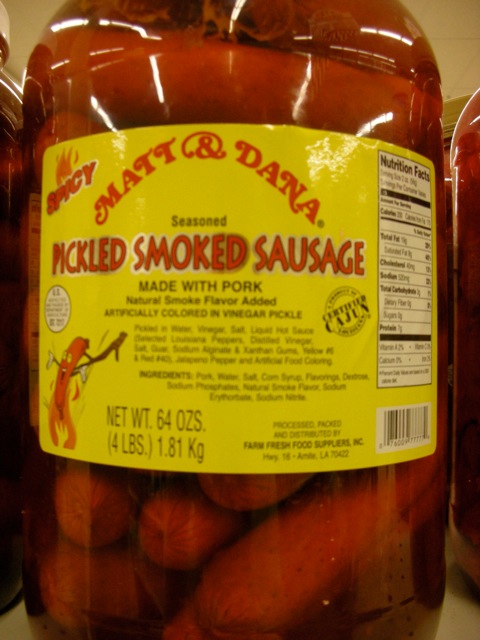 1 gallon JFG Extra Heavy Real Mayonnaise, 256 servings per container, six weeks shelf life 'til expiration:In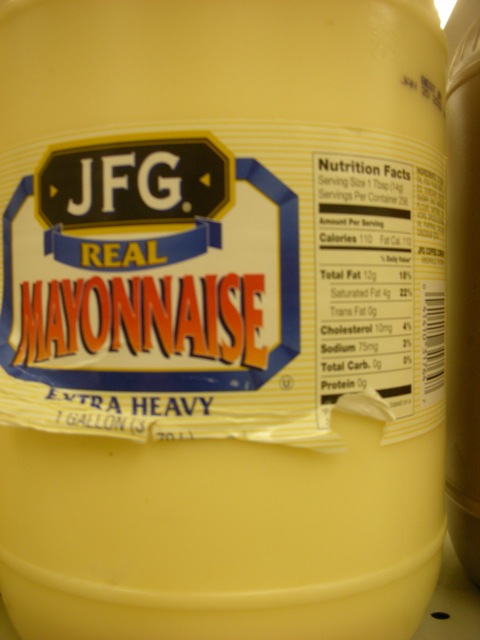 Biscuit Lasses, Unbelievable on Hot Buttered Biscuits, Guaranteed to Enjoy™: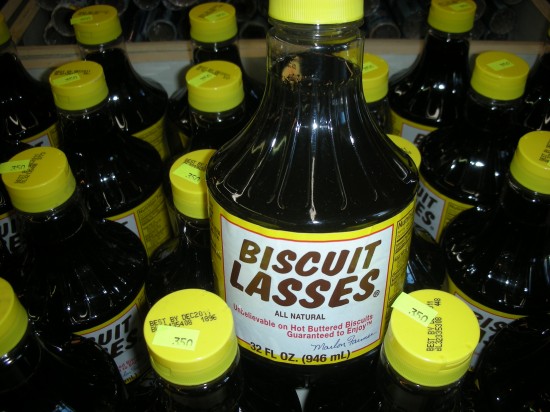 GAME TAME, Wild Game Marinade, the Flavorizer that Tenderizes "Naturally" : for Deer, Fish, Duck, Goose, Turkey, Quail, Rabbit, Squirrel, Bear, Pheasant, and All Other Wild Game (e.g. roadkill):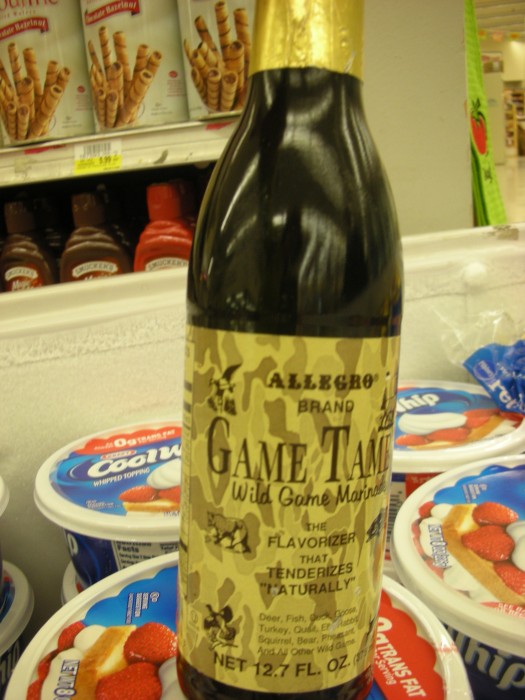 Foodland has the widest aisles of any grocery store I've ever seen: