Allee Willis' Kitsch O' The Day – Definitive Boogie Wonderland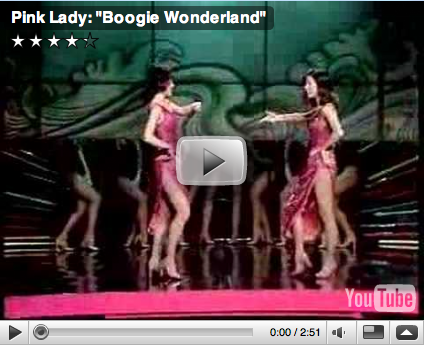 In what could easily turn into Kitsch O' The Day's Musical Monday because of all the insane versions of my songs on YouTube, this one by Pink Lady, a Japanese duo who had a short-lived but utterly fantastic cheese wheel of Kitsch tv show in the 1980′s, is way near the top of the heap. The Oriental opening, bad lip-synching of the pink person on the right, cheesy choreography, clear fascination with American dancers, glitzy costumes, dorky synth patches, bombastic arrangement and cheap set all add up to musical heaven in Boogie Wonderland.
When I first started having hits, this was the very first cheesy version of one of them I saw. I prayed I could keep knocking 'em out as this is the kind of reward a Kitsch lover such as myself dreams of.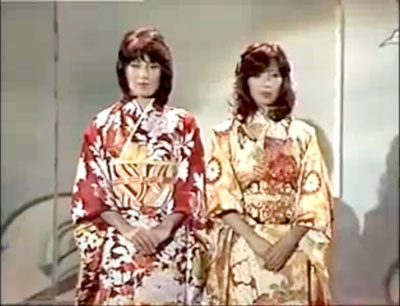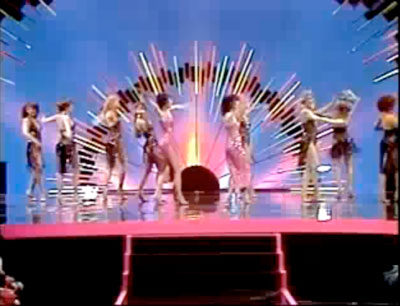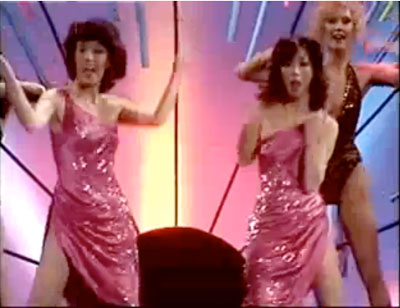 Categories:
bad art
,
Boogie Wonderland
,
Dance
,
Disco
,
Earth Wind & Fire
,
Kitsch
,
Kitsch O' The Day
,
Music
,
People
,
Songwriting
Tags: Allee Willis, Boogie Wonderland, Kitsch, Kitsch O' The Day, Pink Lady
| | | |
| --- | --- | --- |
| Share this page. | | Subscribe to the blog. |
| | | |
Protected under a Creative Commons license
9 Comments
Leave a Reply