Allee Willis' Kitsch O' The Day – Abilene High's Pure Gold 2006 Performance of "September"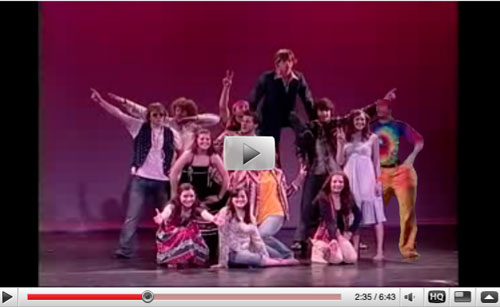 This starts out looking like a performance in a dinner theater and quickly spirals into something out of "Hair". Between 'costumes' from much earlier in the '70s than when my song came out and the exceedingly Caucasian phrasing of the lyrics and choreography this is, in a Kitsch lovers universe, a stupendous rendition of "September".
If you live in Los Angeles, come to Ghettogloss on Monday night, September 21 ("Do you remember the 21st night of September?") for a party commemorating the opening of The Allee Willis Museum of Kitsch featuring karaoke versions of this song that changed the course of my career. Hopefully, you're as skilled as the folks who took the stage at Abilene High.
Categories:
bad art
,
Clothes
,
Dance
,
Discography
,
Earth Wind & Fire
,
Fashion
,
Kitsch
,
Kitsch O' The Day
,
Music
,
September
,
Songwriting
Tags: Abilene High September, Allee Willis, Earth Wind & Fire September, Kitsch, Kitsch O' The Day
| | | |
| --- | --- | --- |
| Share this page. | | Subscribe to the blog. |
| | | |
Protected under a Creative Commons license
One Comment