Allee Willis' Kitsch O' Sound O' Soul Day – James Brown Whistle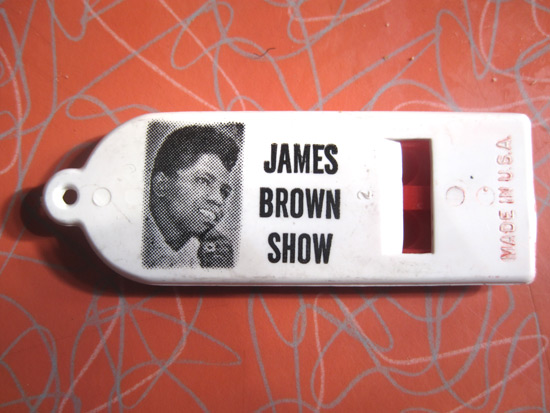 In anticipation of the throngs about to stroll through my house tonight for my annual Sound of Soul fundraiser with Pacific Radio Archives not to mention a celebration of the culmination of The Color Purple First National tour I thought that my James Brown whistle from the Godfather's little known late 50s TV show, a rare item indeed, was the perfect Kitsch O' The Day today. I rotate my collection fairly regularly but for this particular party everything in the house is part of my African American Pop Culture stash. As I said yesterday, it was James Brown himself who encouraged me to keep collecting these Soul artifacts as there was usually no budget to market these products on a national let alone worldwide level so they were only popular regionally. Like my game of Slang-A-Lang, Black Bingo, that was manufactured in 1969 in Detroit probably never got on shelves farther away than Cleveland.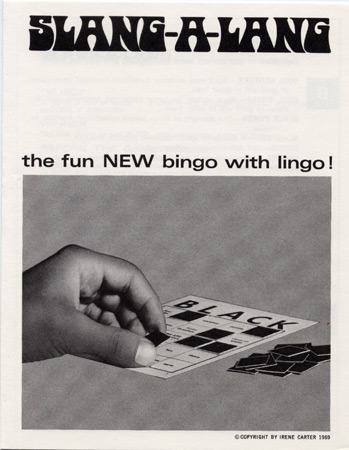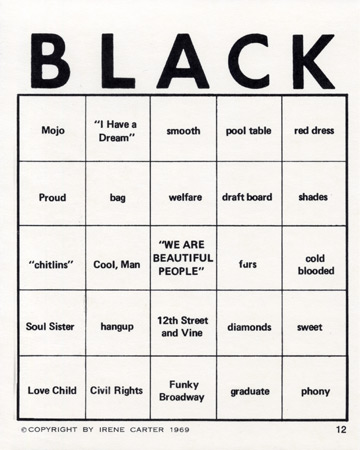 So I'm spending the day swapping white memorabilia and otherwise for black, painting posters, moving heat lamps around – no rain in LA, yay! but still very chilly – setting out tables for fried chicken, ribs, yams, greens, peach cobbler and the like, and tweaking the house all while limping around on on a leg I wrenched a muscle in yesterday. Which means I will be blowing my James Brown whistle A LOT today trying to get everyone's attention as we get ready for the barrage.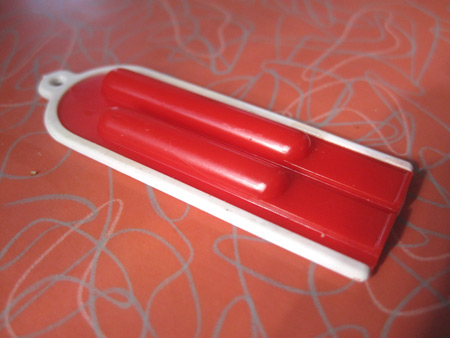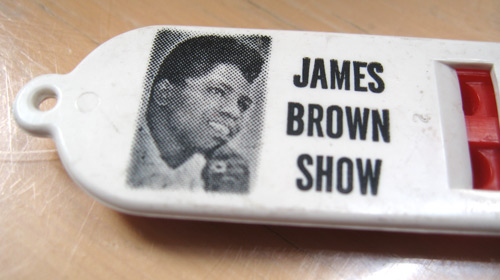 Categories:
Afro
,
House
,
Kitsch
,
Kitsch O' The Day
,
Party
,
Toy
Tags: Allee Willis, James Brown, James Brown whistle, Kitsch, Kitsch O' The Day
| | | |
| --- | --- | --- |
| Share this page. | | Subscribe to the blog. |
| | | |
Protected under a Creative Commons license
4 Comments