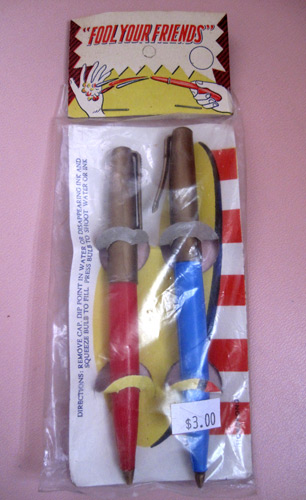 These cheap, flimsy plastic fake pens were all the rage as similar 'joke' toys made in Hong Kong like snapping packs of gum and snakes exploding out of peanut cans flooded novelty and drugstores shelves in the 1950's and 60's. You pull the cap off, squeeze the pen as you hold it in water (or invisible ink!) and then aim. I bought these ultimate squirt guns by the carton full with my allowance money and spent my youth asking people if they needed a pen.
I found this set for three bucks recently. I was only paying 29 cents back in the day, which means 14.5 cents a pen/squirt gun. Though I'm still never without 10 (real and more expensive) pens on me at all times these are still my favorites.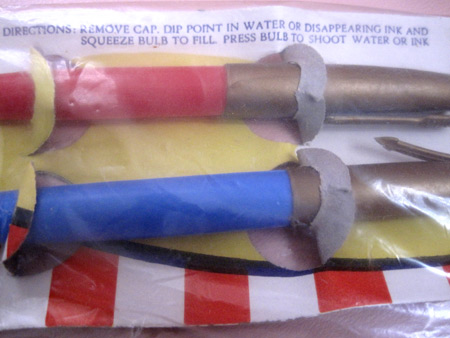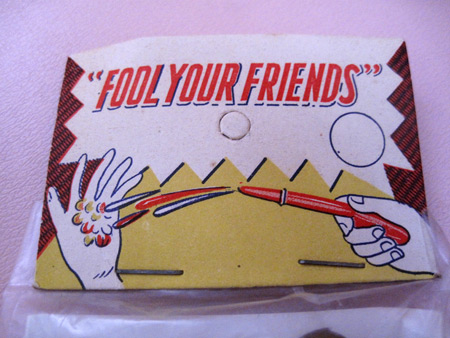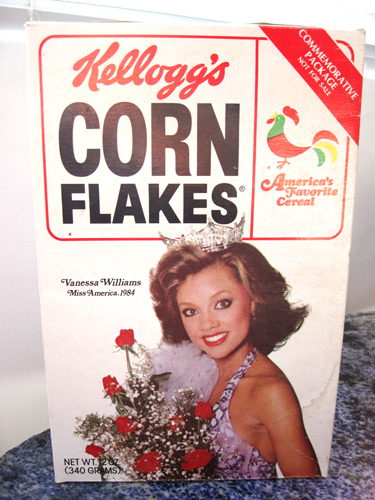 When Vanessa Williams snagged the Miss America crown in 1984 one of her first honors was to grace this box of Kellogg's Corn Flakes. But the box was banished as quickly as her title when sexy photos emerged. Ironic when the text includes lines like "It is with this intent that Kellogg Company provides this limited edition Commemorative Package as a lasting reminder that…we must continue to promote the American dream and encourage all Americans to freely pursue life, liberty, and happiness.".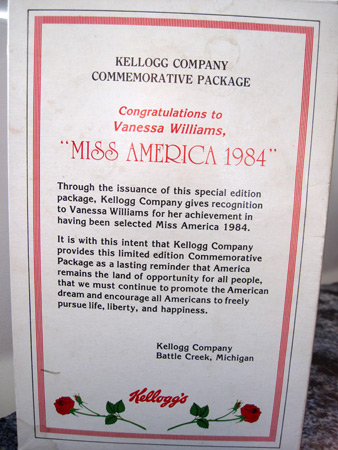 Very few of the boxes survived as the inventory that was left in Battle Creek, Michigan where the flakes were made was destroyed in the midst of the scandal. I was friendly with Vanessa at the time and so felt she didn't deserve to lose the title let alone the cereal box. But she certainly pursued life, liberty and happiness and lost no time crying over spilt cornflakes.