Allee Willis' Kitsch O' The Day – 1950′s Happy Fish S&P's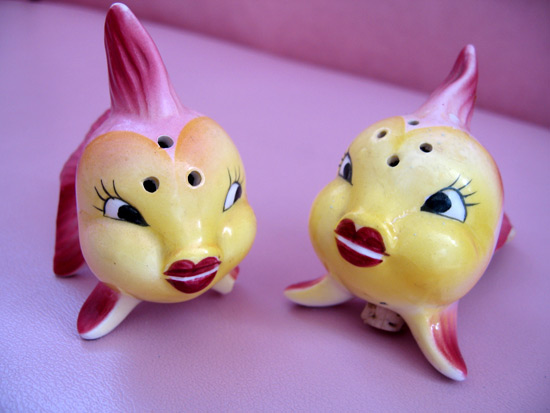 Although one of these little fish was a victim of the 1994 LA earthquake and lost the tip of her fin this happy couple are still among my favorite salt-and-pepper shakers in my collection of 1000 or so vintage ones. Though any ceramic animal, fish, vegetable or otherwise that has eyelashes immediately leaps it to a higher ranking in the army of Kitsch over here.
The only drag about these stone cold 1950′s/ Made in Japan amphibians is that the holes drilled for the S&P to come through are so huge that once you flip the fish over the entire Morton Salt mine blankets the food like an avalanche. Over the years I've learned how to bend my wrist just so in order to release the desired amount but they still terrorize dinner guests if I haven't remembered to swap them out for a pair with more delicate holeage.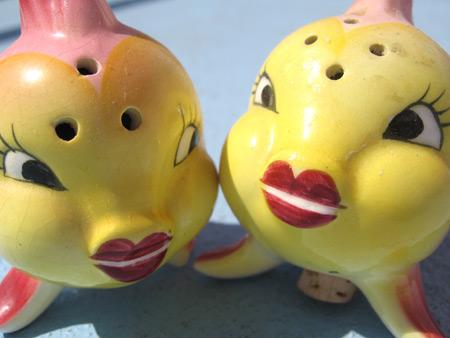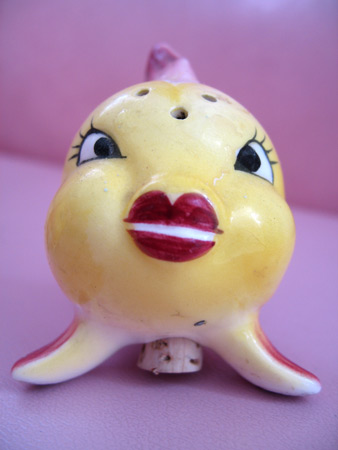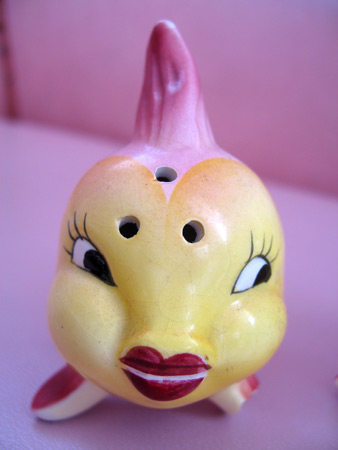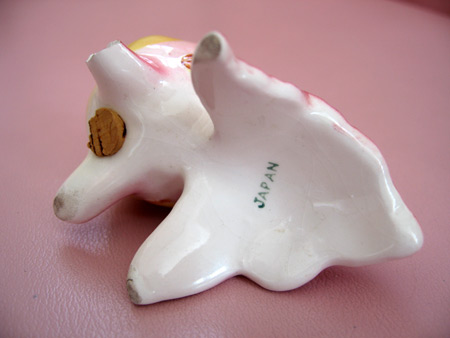 Categories:
Animals
,
Food
,
Furniture and Housewares
,
Kitsch
,
Kitsch O' The Day
Tags: Allee Willis, Fish S&P, Fish salt and pepper shaker, Kitsch, Kitsch O' The Day
| | | |
| --- | --- | --- |
| Share this page. | | Subscribe to the blog. |
| | | |
Protected under a Creative Commons license
5 Comments