Allee Willis' Kitsch O' The Day – 1950′s Amoeba Candy Dish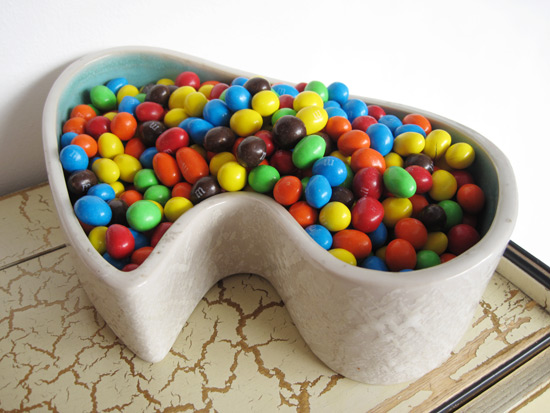 This is one of the most popular things in my house. It sits on a bar as you walk from my dining room into the kitchen and has been pumped full of M&Ms since the day I bought it at the Rose Bowl swap meet for 35 cents. My house is pretty much a health food lover's nightmare anyway but even the strictest vegetarian can't resist scooping out a handful as they pass by.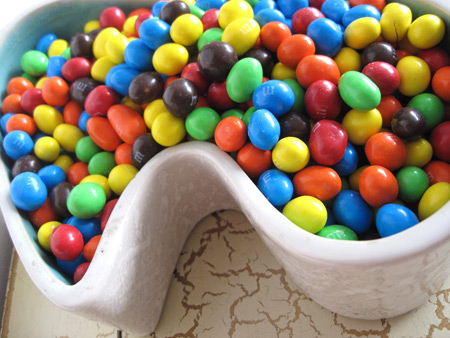 This almost foot long honey weighs a ton, almost like it's made out of cement. Loaded with M&M's – I top it off every morning so it rises out of the glaze like The Big Rock Candy Mountain – it's weathered every earthquake since I've had it. Everything else around it crashes to the floor yet the faithful candy dish doesn't shift an inch. So even during the scariest moments there's always something happy to eat.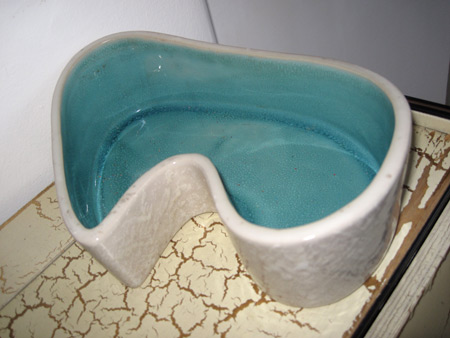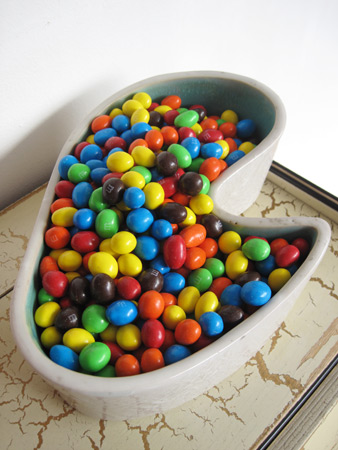 Categories:
Food
,
Forgot to Categorize
,
Furniture and Housewares
,
Kitsch
,
Kitsch O' The Day
Tags: 50's candy dish, Allee Willis, Amoebia candy dish, Kitsch, Kitsch O' The Day
| | | |
| --- | --- | --- |
| Share this page. | | Subscribe to the blog. |
| | | |
Protected under a Creative Commons license