Allee Willis' Kitsch O' The Day – "Frozen Smiles" Ice Cube Molds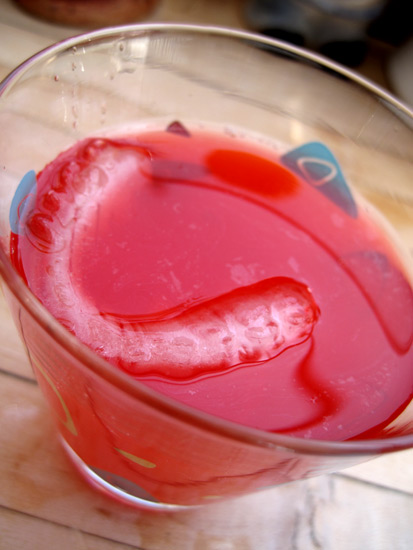 I don't know about you but there's nothing that I'd like to see floating in my drink less than a set of teeth. Unless they're these wonderful ice cubes that pop out of a rubbery bubblegum pink gums-colored tray right into the refreshment of your choice. I've even made them specifically for Bloody Mary's where I put some crushed peppercorns in the water so it looks like the teeth have cavities while slowly seasoning your drink as they melt.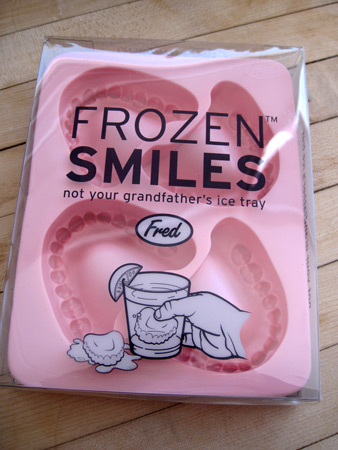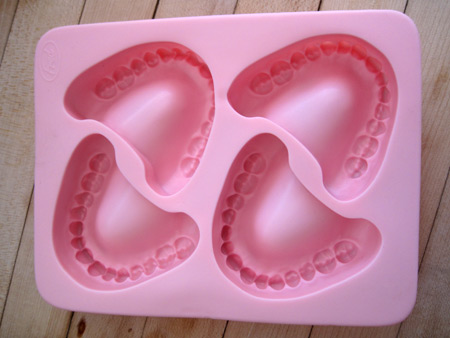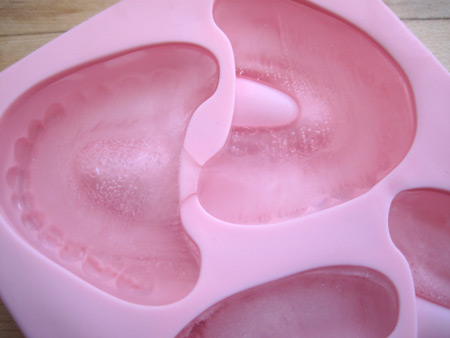 It's a gorgeous day here in LA today, perfect for sitting back with a nice, cold drink showing off a beautiful extra set of choppers. I'm mixing the Kool-Aid right now.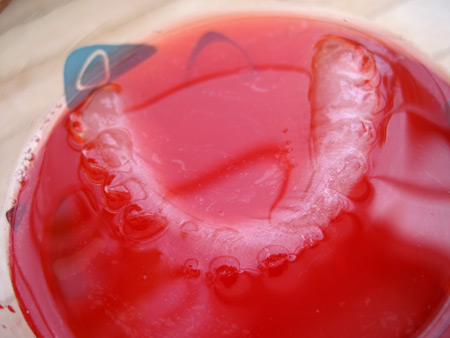 Categories:
Bar accessory
,
Drink
,
Kitchen
,
Kitsch
,
Kitsch O' The Day
Tags: Allee Willis, Fred Frozen Smiles, Frozen smiles, Frozen smiles ice, Kitsch, Kitsch O' The Day, Teeth ice cubes, worldwidefred
| | | |
| --- | --- | --- |
| Share this page. | | Subscribe to the blog. |
| | | |
Protected under a Creative Commons license
3 Comments