Allee Willis' "The 365 Days Of September" – Day 7
The kids at Fairview High do a noble job of singing and a much more ambitious job dancing than a lot of other high schools I've seen do "September" on Youtube. But, as the Grand Pooh Bah of Kitsch, the standout for me is the performance by the horn section.  Either someone didn't do their homework before they came to band practice or they're just plain tone deaf. What it really sounds like to me is that the horn players got the big riffs down after the choruses and just figured they could coast through the single note accents. Which would have been fine had they managed to find the key. Far be it for me to not encourage someone to go farther in music because they're un-schooled. I still don't know how to read, notate or play a note of music, including "September" and anything else I've written, so I'm all in favor of doing it just for the love of it. I'm just sayin', the horns are a standout, wayyyyy stand out.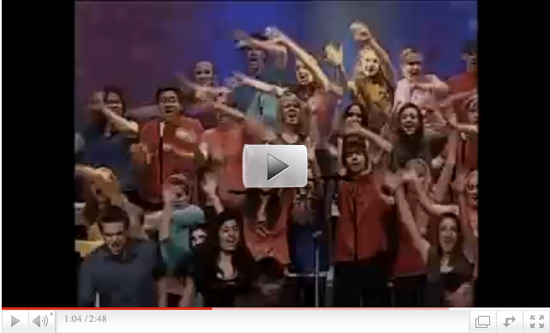 For a more through exploration of my "365 Days Of September" mission as well as details of how the song was written, go here. Until tomorrow, ba-de-ya!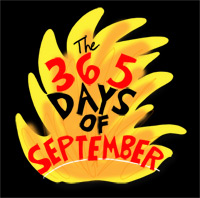 Categories:
365 Days Of September
,
Kitsch
,
Kitsch O' The Day
,
Lyrics
,
Music
,
Musical Instruments
,
September
Tags: 365 Days Of September, Allee Willis, Kitsch, Kitsch O' The Day, September, september chorale, September Earth Wind & Fire
| | | |
| --- | --- | --- |
| Share this page. | | Subscribe to the blog. |
| | | |
Protected under a Creative Commons license