Allee Willis' Kitsch O' The Day – Get Out Your Bellbottoms and Marshmallows!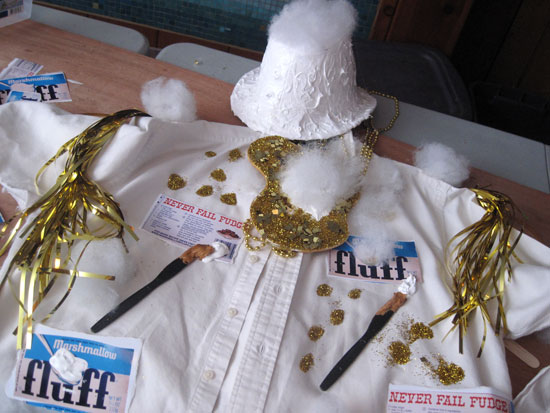 If anyone's going to be in the Boston area this coming Saturday, head to Somerville where thousands of Fluffed-up folks will be honoring Fluff, the marshmallow food topping invented there, and where I'll be judging the 70′s fashion show while people cremate my song, "September" by Earth, Wind & Fire, by changing the lyrics to reflect their love of Fluff.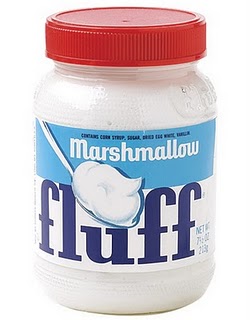 I've  been laboring on my outfit for the last 48 hours, the beginnings of which you can see above. I refuse to slop Fluff in my hair, as many of the participants do, so choose instead to ruin a few hats and shirts experimenting with Fluff-like effects so that I, the judge of the Pharaoh of Fluff fashion show and songwriting contests, look like I'm in the swing of the Flufftivities. I still have about 40 pounds of glue to go but that shirt will be covered like shag carpeting smothered a 70′s living room by the time I'm done.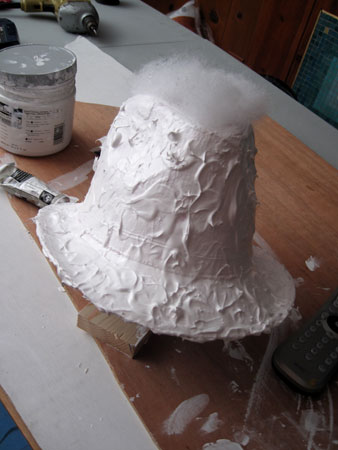 More details on the Fluff festival here: http://unionsquaremain.org/fluff-festival/pharaoh-of-fluff/
Categories:
Brands
,
Crafts
,
Earth Wind & Fire
,
Fashion
,
Food
,
Hats
,
Kitsch
,
Kitsch O' The Day
,
September
Tags: Allee Willis, Fluff festival, Kitsch, Kitsch O' The Day, Pharoah Of Fluff
| | | |
| --- | --- | --- |
| Share this page. | | Subscribe to the blog. |
| | | |
Protected under a Creative Commons license
3 Comments