First, In case you haven't read it, here's the if-I-do-say-so-myself-despite-a-few tiny-inaccuracies-great-and-rather-large-piece-on-me and lots about the Detroit project in last Sunday's Washington Post.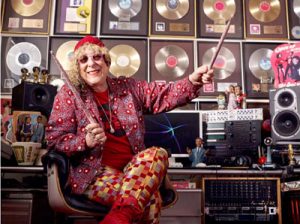 Second, on Sunday night, July 12, it's big ol' party time when the illustrious Andrae and I + band hit the stage for a wild, so-affordable-it's-crazy fundraiser for "The D"/ Allee Willis Loves Detroit"!!, my Detroit-inspired record, video and feature length film about human spirit you must already know about or you wouldn't be reading this. Featuring a sneak peek world premiere of the record and video with more people in history than have ever been the original artist on a record, joined by some of the biggest stars to ever emerge from the Motor City. Also sing-alongs to some of some of my fattys like "September," "Boogie Wonderland," "Neutron Dance," and the Friends theme, as well as auctions from the legendary Allee Willis Museum Of Kitsch collection! Many more surprises at this outrageous multimedia live feast for the eyes, ears and soul!! Tickets, thankfully going fast, are here.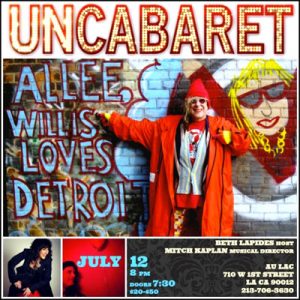 Third, we are making fairly stunning progress on "The D" record and video, both of which are in the area of 85/90% finished. We are constantly diverted from the filmmaking mission having to prepare things like a marketing deck and a movie trailer so we can all stop eating up to the green edges of our food and raise some real money to get this car on the road. But I must admit, despite the financial deprivation – PLEASE COME TO THE BENEFIT ON JULY 12 – we are all having the time of our lives working on something this creative and worthwhile. All we do is laugh, and all we do is feel better and better about what we're doing every time we look at the joy pouring out of Detroiters eyes, mouths and hearts as we pull everything together.
Exciting news on "The D" song front is that Detroit's own Maejor, an artist with hundreds of millions of YouTube views and the smoothest voice this Motor City side of Marvin Gaye, is the latest superstar to add his voice to the record.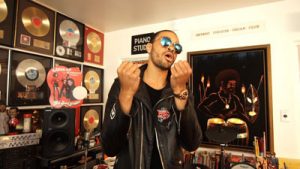 Plus recent interviews for Allee Willis Loves Detroit, the film, include the multi-seriesed Michael Patrick King, the shy and retiring Jenifer Lewis, the demure Sandra Bernhard, and Earth, Wind & Fire's stupendous Philip Bailey, among illustrious others.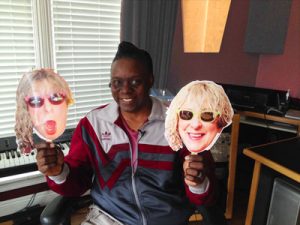 Onward, Detroit! And remember to gimme some gas money on July 12 or pop it down here if you're in generous spirit and unable to attend.
Allee
DONATE: http://www.gofundme.com/3btivk