Allee Willis' "The 365 Days Of September" – Day 6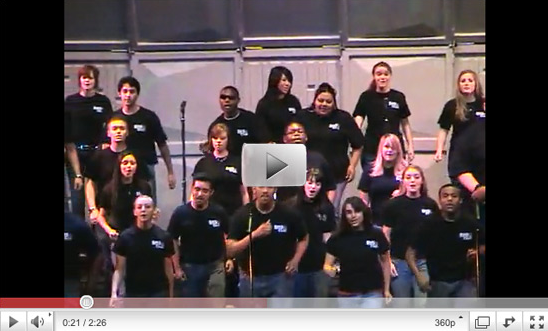 The Bakersfield High School Chorale is much more in tune and way more in the swing than most high school groups I've seen who attempt "September".  Whoever wrote the school chorale arrangement they all seem to sing felt the urge to throw in an abnormal amount of distinctively Caucasian "hey, hey, hey's" as well as some very-suburban-no-soul-within-ear-range harmonies. Thankfully, the Bakersfield High School Chorale limit the "heys" to the intro and actually sound good despite the liberties taken with the harmonies and chords. I also love how excited the audience gets over the "ba doo doo's" at the end of each chorus. I do have one question about the lyric though. Having written it, I know that the third verse begins "Now December brought the love that we shared in September/ ONLY BLUE TALK AND LOVE,  remember…"  yet these kids sing " was it Jew taught me love, remember" or maybe they're saying " was it you taught me love, remember"? Either way it's wrong. So I wish that the person who was hired to write the arrangement all these high schools sing would think of themselves more as a transcriber than a co-author, especially if they get the gig on another one of my songs. In the meantime, enjoy the best version of the corrupted arrangement I've seen so far – The Bakersfield High School Chorale.
For a more through exploration of my "365 Days Of September" mission as well as details of how the song was written, go here. Until tomorrow, ba-de-ya!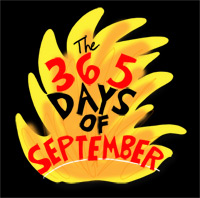 Categories:
365 Days Of September
,
Dance
,
Kitsch
,
Nature
,
September
,
Songwriting
| | | |
| --- | --- | --- |
| Share this page. | | Subscribe to the blog. |
| | | |
Protected under a Creative Commons license
9 Comments